I use to notice more often than not, many of the new improved M1A1s and M1A2s have front panel brackets. Therefore, i decided to add them on when i modified my micromachine M1A2. I added a few more details to make it as great looking as possible.
Love the M1A2.. I have practically an Abram tank in all scales and sizes. :)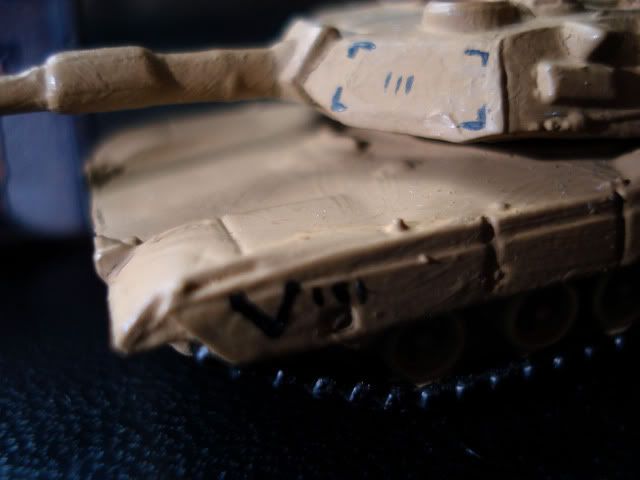 A Dashland M1A2 viewed from the side.