This is funny, because i have recently been doing a lot of stuff on top of redecorating all the blogs. And with my scary sleeping time, i decided yesterday to sleep early. I was about to finish up my potography near the wee hours of 2 to 3am when i decided to get on with upgrading my Adelaide Frigate. And I did it all, on top of upgrading two M1A1 AIM tanks to M1A2 SEP by just making the CITWs on the turret. As for paint coat i have not done it yet. Will do it soon though. As for my Ticonderoga VLS Cruiser, I shall pursue it to the next phase of its construction tomorrow. So without furthur ado, Here is the Finale of my Adelaide Frigate, the HMAS Sydney with the VLS upgraded.
With this indication picture among others, I tried to sculpt the VLS in its likeness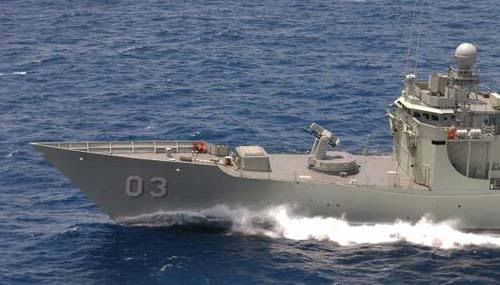 And here is the final product. You can compare it with my last entry of the Adelaide Frigate.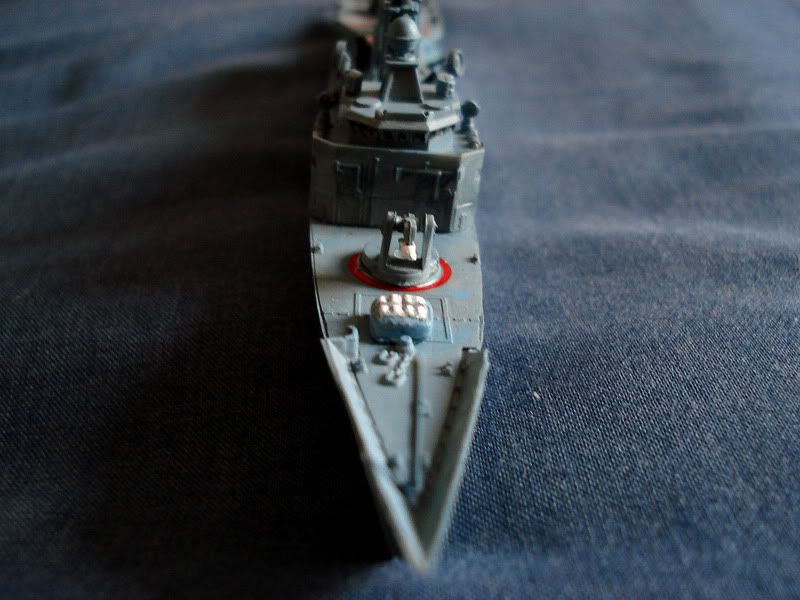 Notice that the White Sticker has been removed? Was quite and irritant during the moulding it into the Ship's Base
Well as for ur requests for planes, it will be on the next few entries. Pictures for a big part of these year has already been put in my gallery. So feel free to browse there. ;)
The reviews of these pictures will come at worst once every week guys. ;) So Stay tuned.
There will also be new stuff coming up too. I have receive some suggestion of a Showdown comic like review apart from the Blog entries. OF which i will contemplate on it.
Till next time. Im falling out. GOTTA SLEEP!
Cheerio