Im slow on entries because im busy.. tired and preoccupied.. But well sorry for the delay but here is the entry
And so as the roar of the engines echo throughout the large expanse of the airbase, the F15D lurch forward.. gaining a fistful of thrust and increase in such immense speed to go airborne.
This pic shows a close-up of the F15D going airborne. The Angle of the shot is nicely done with a slight tinge of the silouette effect going on. Fantastika! And the sky background gives a very nice feel to the picture.. LOVE SKY!!!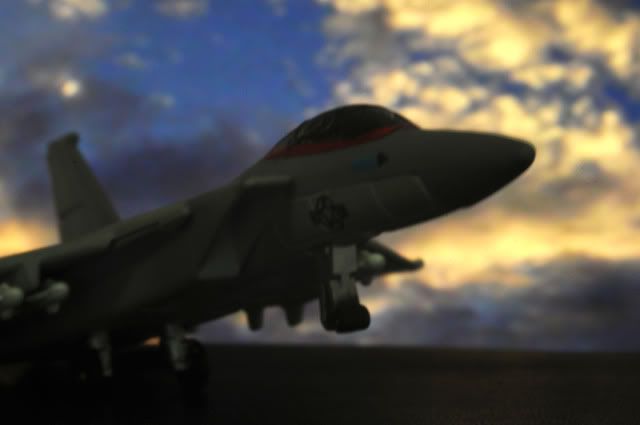 DSHCC F15D lifts off for Fire Mission..
On a sidenote, it will be in no time before my Mig 29 is done and i shall be moving on to another military project. But of all the kits and painting i needa do, its the ships that will be the tough task. Have to do some upgrades for my Arleigh Burke Destroyer too.
Well its a brief entry this time.. Going off to get some rest.
Falling out.