Hello again and it is the next entry even though i really do not have the time to do a lot of other stuff due to assignments ins chool that are due.
Today, it is features the Sharpshooter of the Squad. Still in the Same scene.. The Focus is on th esection's sharpshooter in a firing position.. ready for any enemy attack.
The squad stands in a defensive formation behind the sharpshooter.. combing the urban area.
Yet another photo with similar effects.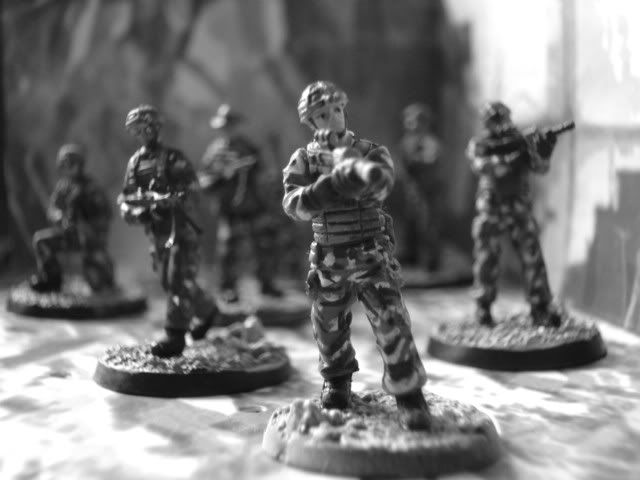 GDI Sharpshooter.. checking for any dissidents or enemies in the urban area.
What can i say? Life is full of things that are interrupting my plans i have for the hobby or it just destroys time that is required to do other stuff. I have been dormant for quite a while due to my work outside my hobbies.
Like they say, every plan doesnt survive its first contact.. and it is sounding more true as each day goes by...
Will let you noe about it more. With regards to finding BFE miniatures... will help u guys find a few places.. The webbie josh has mentioned practically sold out on all of it. Will see what else is going around for it
Cheers