Hi all again. I have started on my next Ticonderoga VLS Cruiser and getting to use my airbrush to give its first primary coat. I must say that i am pretty amazed at the sheer precision of the model airbrush bt i feel tht its widespreadspray feature lacks the intensity with regards to gray colour paint. I have yet to see how good it will work with other colours.
Nonetheless, progress is in the midst and you will get to see picture of a great fleet of 1/700 DSHCC ships soon.
Furthermore, i have seen my GHQ models and i am very please at the great detail and the reasonable cost of acquiring the models that i have ordered. The ships are detailed and requires little or no assembling. This is similar to the armour units for GHQ and alli need to do is paint. Less Work for me to do, so that more effort can go to painting it real well.
As for now, Its Dashland Armed Forces M1A2 in an outfield camp geting ready for operations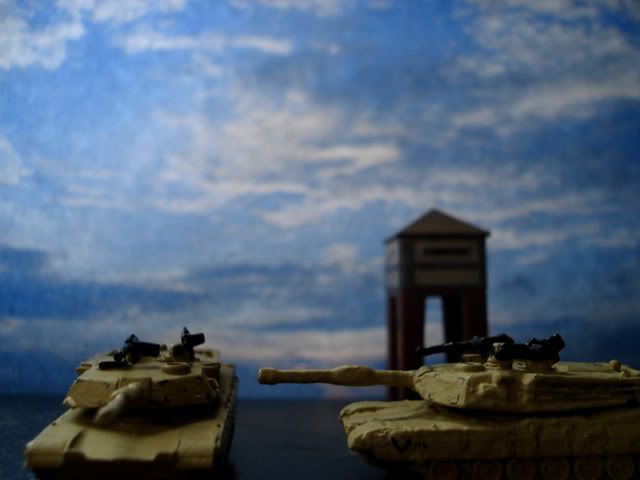 Hope u guys like the pic and the detail i put into the tanks
See ya next week ;)