So you think it would be your usual suspect of American Vehicles?
Today, we feature the Saab Viggen in digitally-editted format.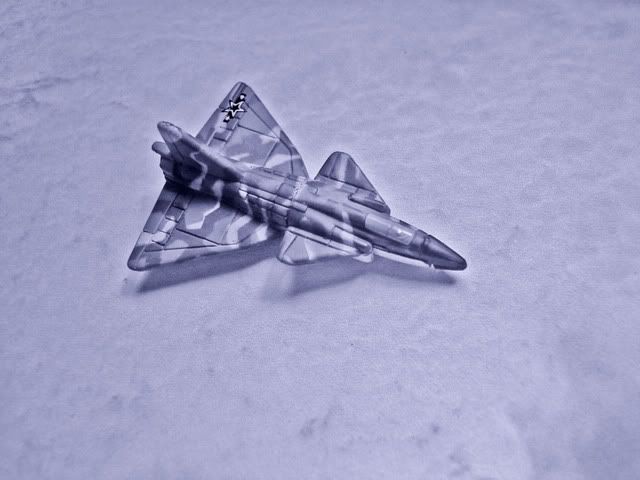 The Saab 37 Viggen is a swedish single seat fighter jet for the Swedish Airforce. Maximum spee dof Mach 2.1 and it can carry the usual suspect of american air to air missiles and RB71 Skyflash.
It got phased out in 2005 and was replaced by the JAS 39 Gripen. Last flight of the Viggen was in June 2007.
The cool thing i like about this pic is that the plane is a real micromachine model and the editing has made it look like a picture painting .The Blue hue and the shader for the picture makes the plane look like a very nice pristine drawing that can be a shirt imprint design.
Whats your take?