So here i have a collectible that isn't ur ordinary usual naval unit that will be shown. But it is often goes alongside Naval Special Forces on coastal landing.
This is the Modern Inflatable boat that can be deployed by the DSHCC Navy Special Forces. It can also hoister three SAW machine guns on itself while traveling at a speed of 50 knots. It requires little time to deflate and inflate and can provide great mobility at sea.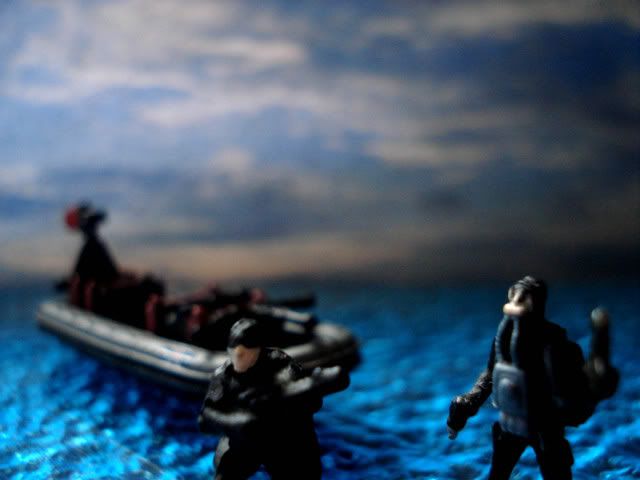 Naval Forces in the foreground while the inflatable floats behind.



A more focus view on the smallest naval unit, the Inflatable :p