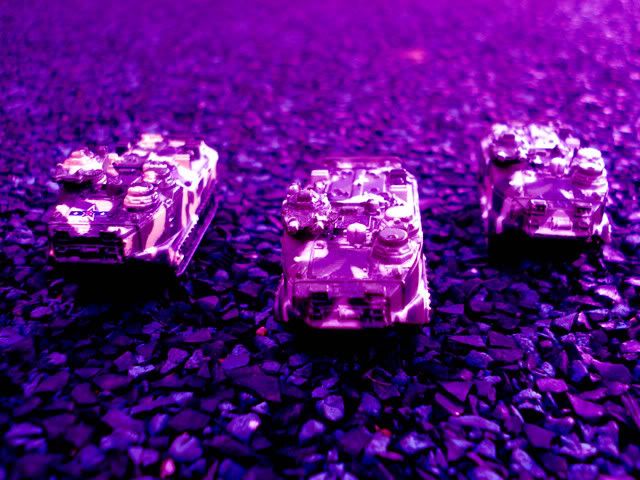 Its an Amphibious Attack by the AAV7A1s...
The AAVP71s are the mainstay of the Marines in the Amphibious Assault scenario. This is a hue modified picture of 3 DSHCC AAV7A1s traveling on rocky terrain. I particularly like the Mk19 40mm automatic grenade launcher weapon on the AAV7A1. DEADLY
Been playing COD4 multiplayer for awhile.. So totally in the mood for modern military now, compared to Warhammer.. But its gonna be a while before i get my hands to work on modern military.
CHeers