Here we have the last of the Mig 29 feature.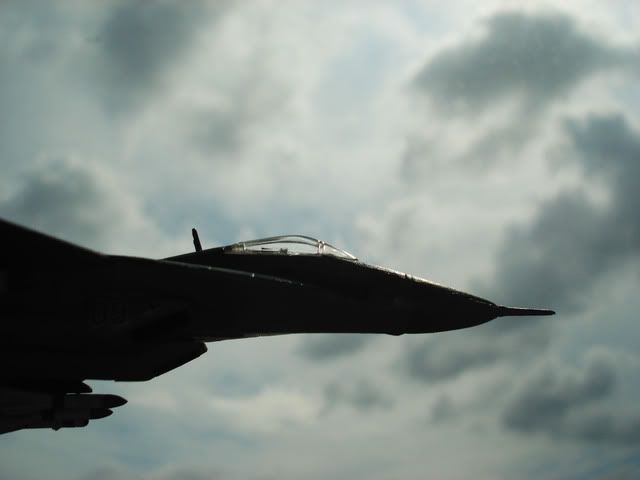 The Mig 29 Fighter taken by another right below it.
From this angle, it resembles vaguely to the F15 Eagle. Then again, that could just be my opinion. And Yes, it is yet again another silouette pic. Dun blame me but i tink its nice.
Who doesn't like an artfully done silouette pic? :p
Note: Acquired World in Conflict already and i must say the game is pretty awesome to play. Furthermore, the multiplayer gameplay is fun. Just that i keep on disconnecting at the moment and it is really unnerving when u rack up a good score. They shud broaden servers and make them more sturdy for MY PLAYING Benefit. Other than tht, its a good game and i can't wait to get the expansion called Soviet Assault. Plus the narraor in the game is ALEC BALDWIN, worlds greatest actor. HHAHA
Other than that, Josh, my companion in military models and warhammer shall be taking over a few entries for me. So give him a warm welcome
Cheerios