I must admit there has been a long delay on the pics, even though I finished my Adelaide Class Frigate quite a long while ago, on top of the fact that i have a shitty camera with low battery life span, Thus i have decided to purchase a new one. Im still in the midst of painting the ticonderoga, doing most of the basecoat and getting ready o assemble the primary parts. Next to that, I have done some basic works up on the Tabletop Military Game. Gonna finish it soon.
Concurrently, my next project will be researching on how the M1A2 differs from the M1A1 and try to make a good mini model conversion. Next up will most definitely be pics of not just the Frigate but also the LAV i have done. :D Stay tune and HAPPY HOLIDAYS AND MERRY XMAS! :D
Here is a new pic before the new pics of the products of my projects will be shown. STAY TUNE!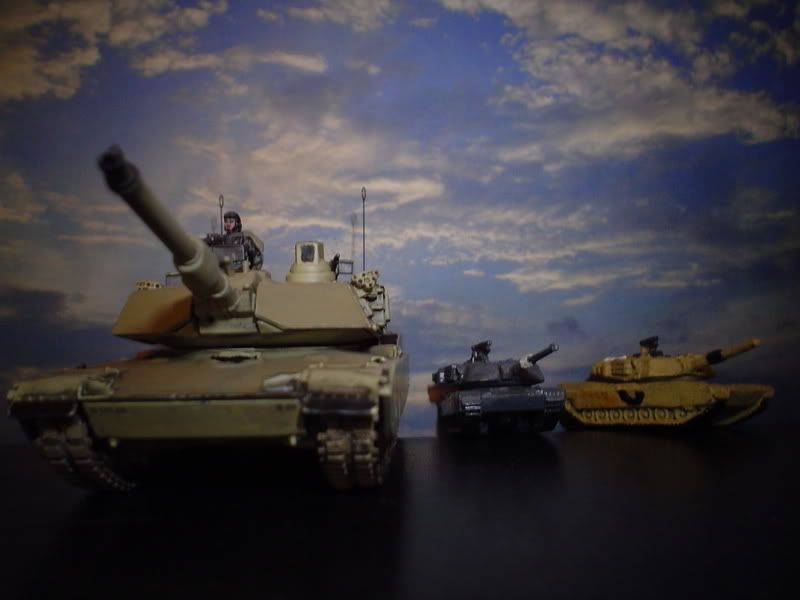 Another view of a DSHCC M1A2 supported by 2 M1A1 HC on a road near the conflict zone