Well, The Much anticipated HMAS Sydney, Adelaide Class Frigate. Also Known as the O H Perry Class Frigate, but sold to Australia and given the design to make the Adelaide class. One thing that i lack in the pic is the recent 8-Cell MK41 VLS for 32 ESSM which is install forward of the Mk13 Launcher that they have added on the HMAS Sydney. I will be doing the conversion next year, preferbly, but not now. :P Although my model is not so up to date, all the rest of the other Adelaide Class have yet to be upgraded and look as how My Model is featured.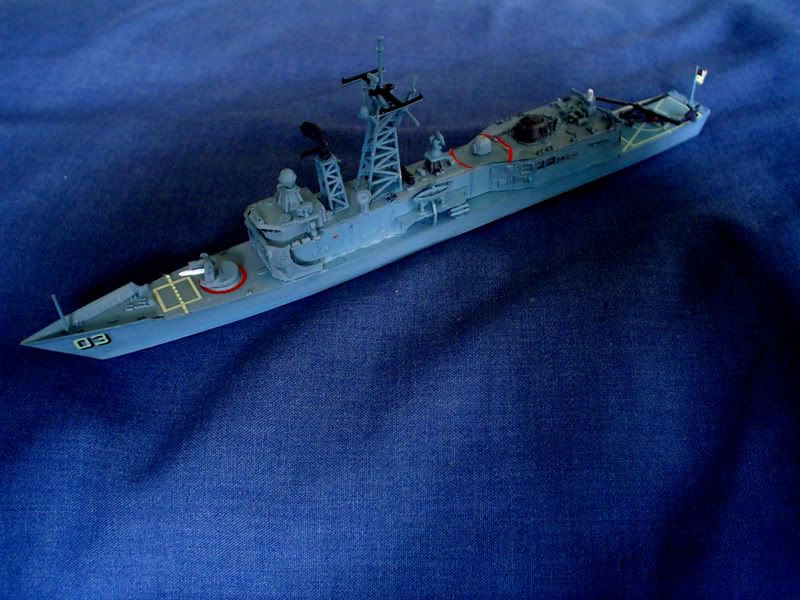 An Overview of the Australian Frigate. Gave it a tealish blue colour.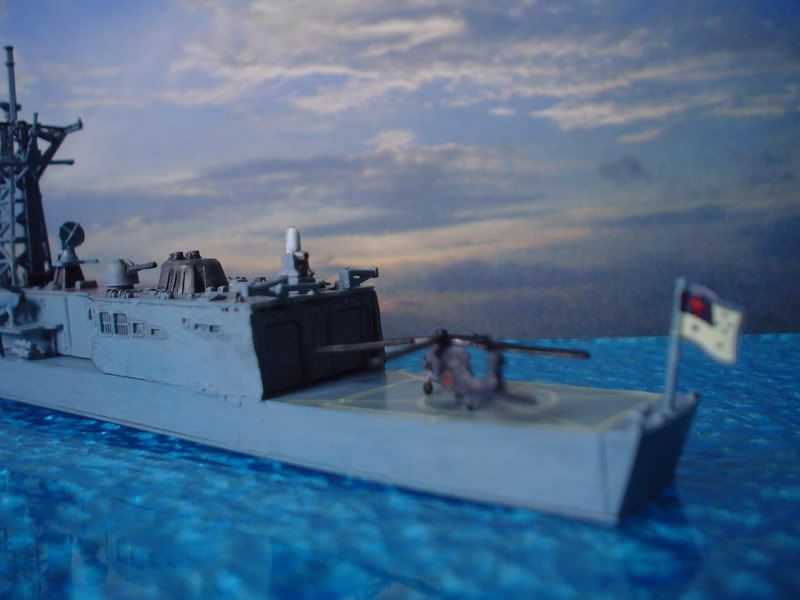 The Royal Australian Navy Flag behind with the Seahawk S70B Heli looks on.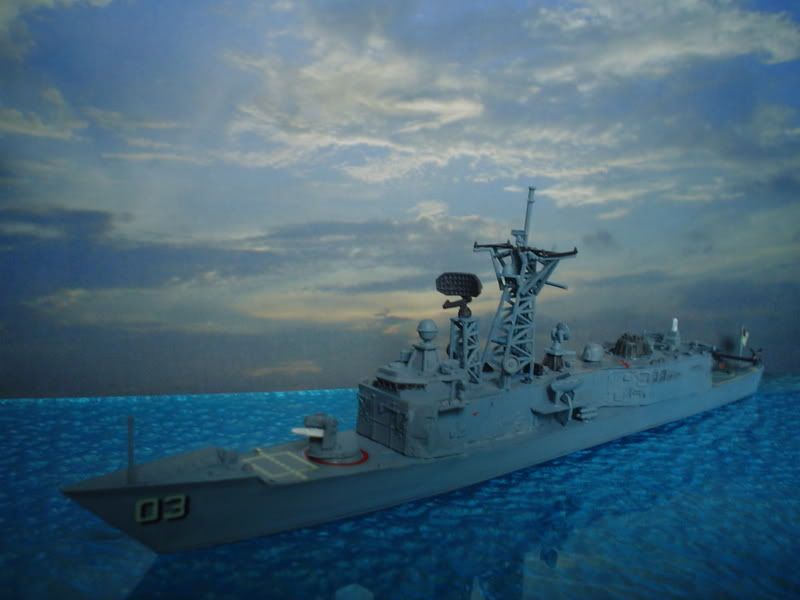 HMAS Sydney FFG 03 for you.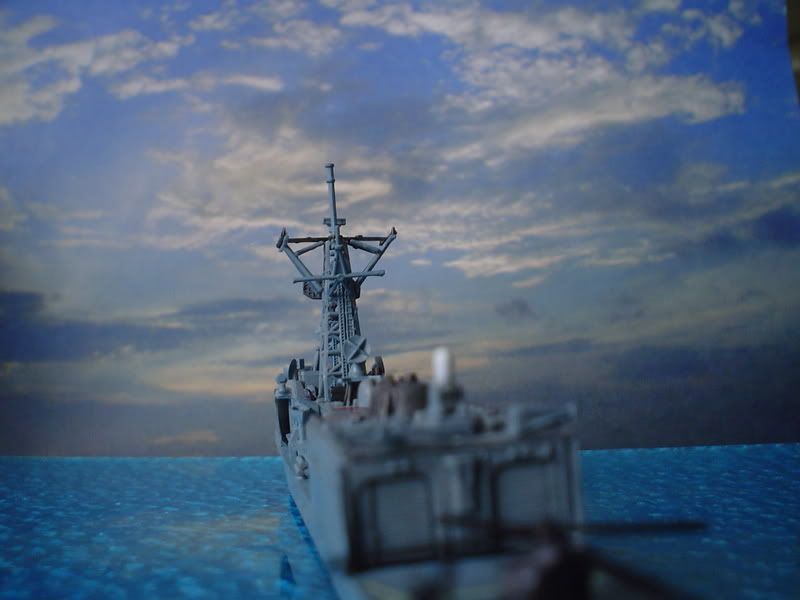 HMAS Sydney sailing of into the horizon.
Toodles