As stated in my other hobby blog, its been an unfulfilling week of not making anything, and that includes my Ticonderoga. I must admit even with a week at hand i have not done anything significant in terms of model making. With my model table cluttered wif unfinish work, it is unlikely will i have enuff free time to make my ship. Even now, im rushing to have to completethe basic of homework. But i must say tht the early week has been consumed with blatant playing of BF2, where i have finally gotten my veteran command badges and a few silver and bronze star here and there. On count, i should need 4000 plus more points to get to my next rank as First Sergeant. :D hiak hiak
On other projects still not done besides the Ticonderoga, i was planning to conduct my tabletop wargame for land forces, but still havent got the right timing for it and so im not doing it yet.
I ave also taken some real interest in R/C stuff for modern Warmachines and am quite keen on the F22 raptor RC model. Though i also have seen the Japanese Self Defense Land Forces Armour Main BattleTank Type 90 for the Mini R/C that Konami has made and am also attracted by it. All cost a lot and even though it is hard to find Remote Controlled Modern Warship, i manage to stumble upon this Modern Warship Remote Control Naval Club that constructs their own to the scale of 1/100 which is VERY VERY VERY BIG. Something i honestly cant do now maybe never, to have the dedication for tht, perhaps tanks and planes but ship is really hard especially having to scrtch build it from the start. And the coolest thing is those boats can really sail on water. This club has a fleet of modern ships of same scale and even an Aircraft carrier which they dock in a miniscale Harbour that has ppl and equipment and their water location is a lake. Type Taskforce 100 on the yahoo search engine and you will see all their cool stuff. In any case, i have not fulfilled any of my promises, let alone taking pics of the uncompleted ship.
I will sincerely try and put it up soon bt as for now, here are pics of the OH58D Kiowa Scout Heli, Really Light and fast for reconnaisance and also deadly for dealing with Armour if need be.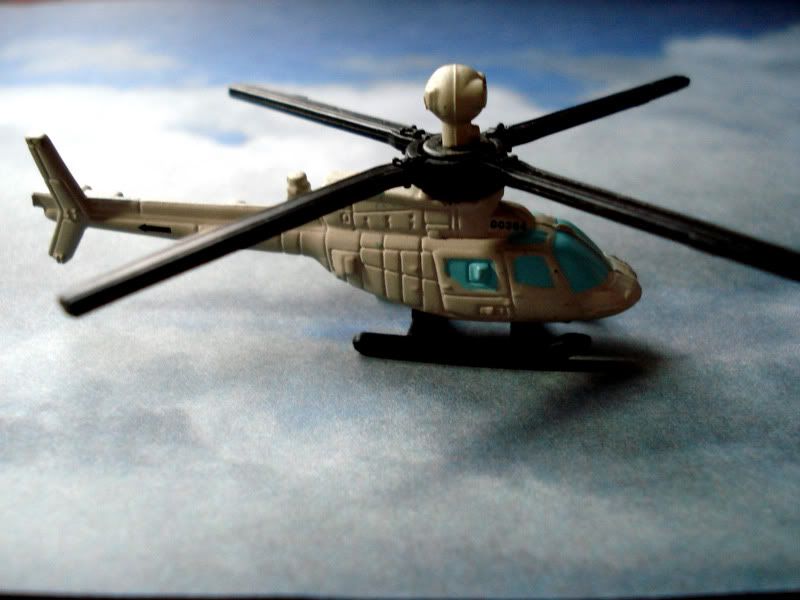 The OH58D Kiowa Warrior Helicopter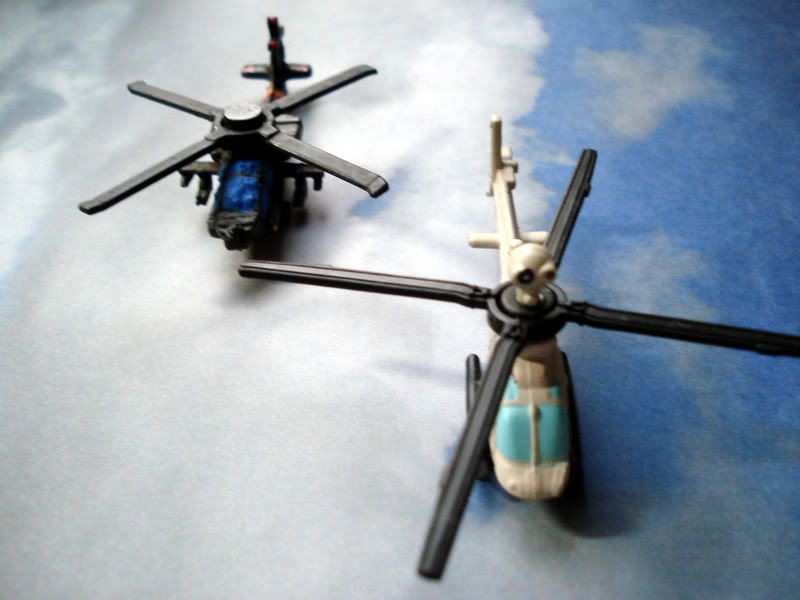 Alongside the Kiowa, is the AH64D Longbow hovering forward through the sky.
I like the colours of this pic. :D
Till i can fulfilled my model hobbies, it will be a while. Till then see u all again.