Well this is another view of the 2 ships, but this time, it shows the frontal view of the O H Perry Class Frigate, the HMS Sydney. These pics are featured in the modelwarship.com website if u do not already noe, the link shall be given below.
http://www.modelshipgallery.com/gallery/ff/hmas/sydney-700-lj/lj-index.html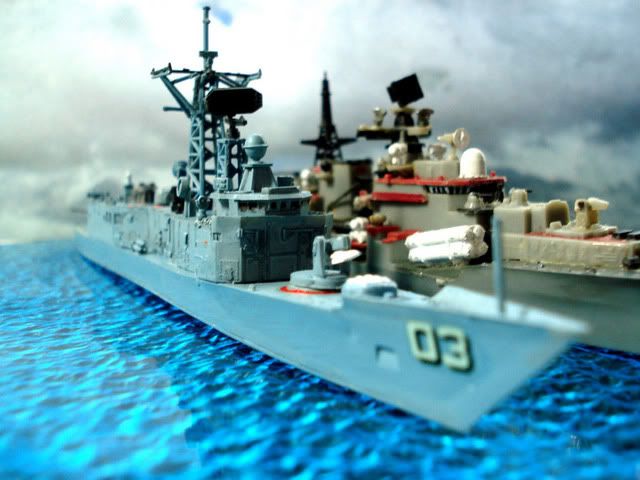 HMAS Sydney alongside the Sovremmeniy Class Destroyer.
(Honestly, I am quite happy with the quality of my frgate and the upgrade and modifications i have done with it)
Well, another 2 weeks more before i can start on my model projects again. It will be time to unleash the yearning within.. MUAHAHAHA
On top of that.. im gonna add some modification to my DDG Arleigh Burke Class Flight I Destroyer with regards to certain Radar avionics that were not present in the kit due to the recent upgrades of a lot of Arleigh Burke Destroyers.
Will be back soon.