The Australian HMAS Sydney is alongside a Soviet Russian Sovremmeniy Destroyer. Obviously to close for combat, yet is it too close for comfort?
Really like this pic, and it is a pic of one of my good works, the HMAS Sydney. The so-so done Sovremmeniy was my first ship that isn't a US Ship, started a n ew paint code.. but did not achieve the refined finished product to it but i noe i can do better now. :D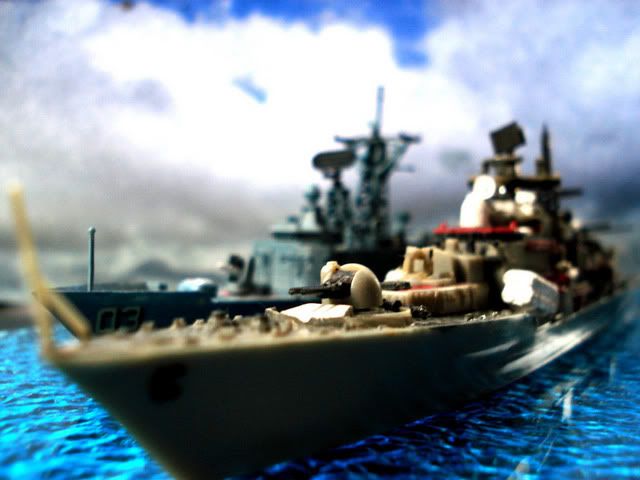 Diplomacy on International Waters.
With the rising tension betwen the Total Alliance Countries and the Horizon Power. The World and its various defense force in their own specific countries, remain on a high security alert in protecting their own self-interest. Perhaps a truce or an agreement has been made betweent he Australian HMAS Sydney and the Soviet which is forged out from the deduction of this picture.
Anyway, time approaches and the battlestations must be manned. Production shall start soon, and so will the end of a scenario conflict between DSHCC forces and PTT as the Senior HQ command of DSHCC forces are planning their final last offensive to end this misery .
Till then.. there are a lot more great features comin.. and my next photoshoot of my military collectin will have more figures, more models and a lot more diorama.. and better improvements for SURE
Stay Tuned :D