One of the main armstrong armour of Marine Forces. The AAV-7A1 is the amphibous assault vehicle that also doubles off as a armoured personal carrier. It has an operating range of 480Km, a speed of 64 km/h on land and 13.5 km/h on water. Its main armanant is the Mk. 19 40mm Grenade Launcher and the secondary armanent is M2HB 12.7mm Machine gun. It has a crew of 3 and carries 25 troops which is more than the M113 can carry. But it is not known for its armour and is more weaker compared to the M113. There were a substantial lot of them damanaged or destroyed in the Iraq war but the "sardine can" is still the main forefront of armoured personal carriers for marine forces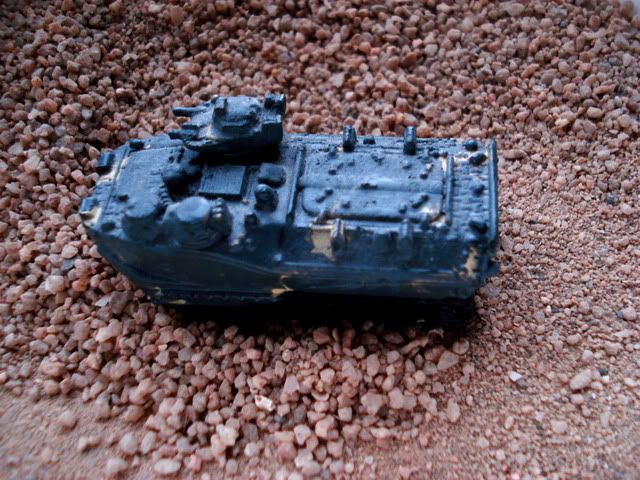 A DSHCC AAV-7A1 in the desert sand.
Trying my best to save up to attend to most of my planned expenditure. U will soon find out my next transaction. It may be from Battlefield Evolution or Forces of Valour.. WHO KNOW!!??
Till then.. See ya (BUSY BUSY BUSY)