The infamous Humvee. Although its just a big jeep that has the least armour among many vehicles, it carries a considerable amount of passengers and is able to perform many roles in any conflict zone.
Basically, i like the m1114 and its multi purpose variants. They dont call it HMMWV for nothing. a.k.a "High Mobility Multipurpose Wheeled Vehicle".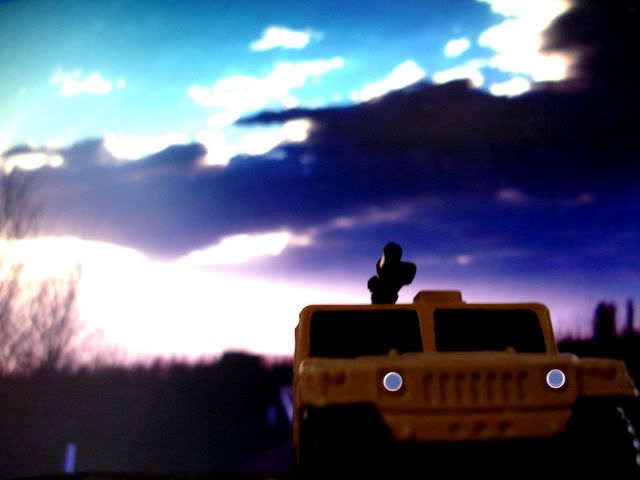 The Long and Lonely Road..
Here is my pic of the humvee jus before sunset. It is the Humvee with the 50 Caliber Machine Gun mounted on top. Damn i like the pic and the whole "lonely atmosphere".
Nothing really going on other than my picture feature today. Will be doing my next m1a2 conversion, but that will be about it.
See ya all.