Welcome all to a new year. Its 2008 and well new projects soon enuff. But i must admit i am really really behind schedule on the old projects, the planning of new projects and event he photoshoot.
Life has kinda been going on a 150 km/h pace for me.
But lets cut to the chase of the pic. Today, its the German Leopard 2A4 along side with the HMMWV in the same setting as the previous pic. If u notice though, the scale is the same but it is quite obvious that the Leopard Detail seems better than the Humvee.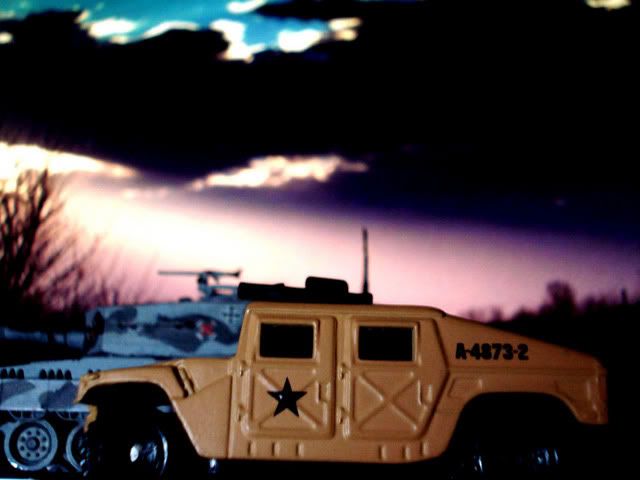 The Leopard 2A4 and Humvee (Main focus)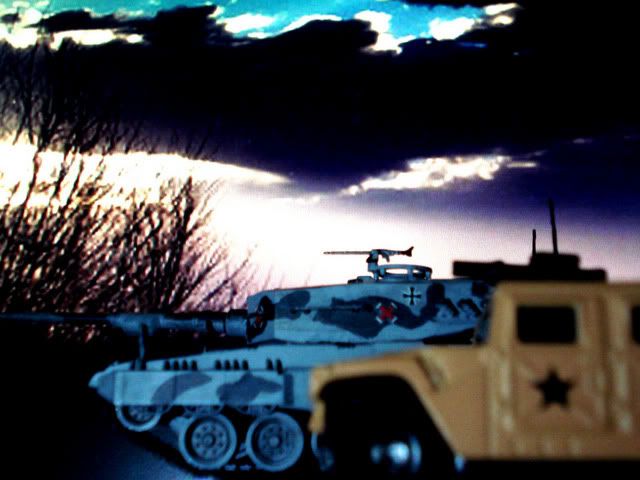 Humvee and Leopard 2A4 (as main focus)
The Coalition of Two forces onward to the next conflict region....
Anyway, on a sidenote, i have almost completed my next M1A2 and am beginning to finish everything else. I have also schedule my next photoshoot for my military models with my good pal, Josh and i will be play testing the Battlefield Evolution Game.
Till then... Signing off.