Ever since i watched the Movie Hit "Blackhawk Down" i have really took a great liking for the Utility transport helo. The UH-60 Blackhawk and its Navy Counterpart the SH-60 Seahawk are the replacements to the aging UH-1 Huey Helo. Its twin turbine turboshaft and single rotor is the heart of its lift and flight in the sky. It can carry 14 troops or 6 stretchers and can travel at a speed of 357 km/h for 592 km.
It has many variants that do many specific task missions. From anti-submarine warfare to attack to oter utilty task, the UH-60 Blackhawk is a versatile helo of the 21st Century that can also wield 2 M60 machine guns or M134 miniguns.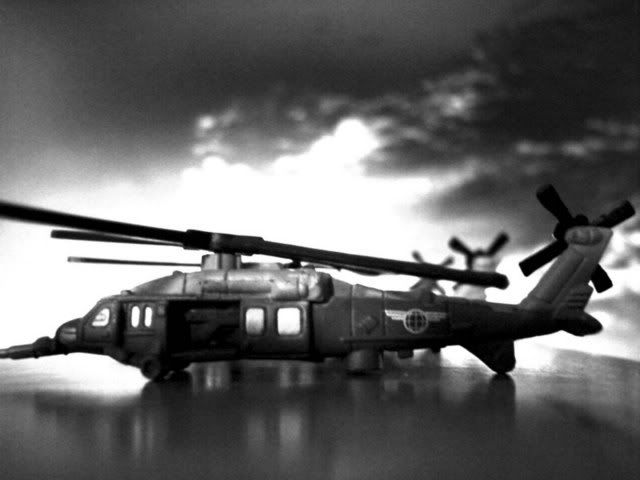 Total Alliance UH-60 Blackhawk on Standby mode..
On a Sidenote, I have concluded that i will not be able to finish my 2007 project for military on time. And tht means that even as i go overseas to study, i will not be able to complete what i set out to finish last year. Hence i shall be combining both 07 and 08 Projects together to be finished by this year.
You will see the next projects in progress coming up soon. Im already finishing up quite a lot on the military side.
Signing off.