Hey hey,
This is a rather plain picture. as i lack the diorama, but well.. i dont have an abundance of cash. Hence i havent really got nice dioramas. But still love the BFE figures.. They look really awesome. The quality is not bad in my honest opinion. So here they are.. British Troops! Provided by Joshua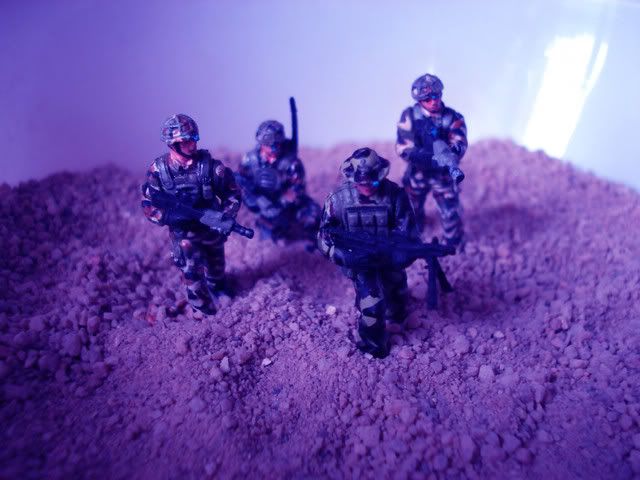 GDI Troops Lead by the Special Force Unit with the Jungle Hat, in the plain desert.
SAS lead the way!!!
Well.. its been a while.. And progress is put to a halt this week as i make my way back to the motherland for a short stint.. before i continue my life back in KL. So nothing much going on. The Future of Warfare entry will come soon. So Dun worry.. relax and it will come soon.
JQ