I really dont have much time to do as many models and tht is where my collectibles for my military collection comes in handy. With a lil digital photgraphy effect and imaging.. i can make it look relatively alrite. So anyway, here is the follow up of the V22 Osprey and the colour pic version.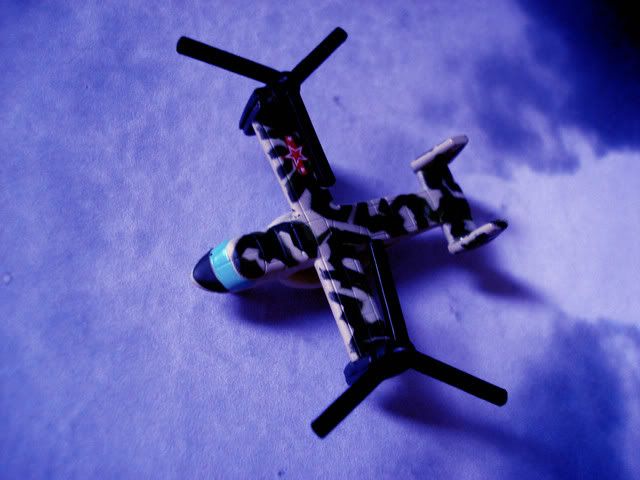 Zoom Zoom (Yes im fully aware tht this Micromachine lacks the fine details)
Although the Osprey cost 70 million now, the US Defense hopes to shave the cost by another 10 million. In any case though, research for new warmachines of the future cost a lot. The V22 Osprey does not even take up a significant proportion and its programme cost is already 50.5 billion dollars in 2005. OUCH
Th progress of my mig 29 is near the completion mark. The primary coat has been totally applied and now i am proceeding to do my final highlight an dfinishing up the Mig 29 and proceeding by painting the Force of Valour Figures.
Cheers