The next batch of pictures including the previous entry comes from my old camera. It will be the last time my old camera take pictures because my old W-50 has broken down again.
With a macro feature that provides clarity of macro focus to 2 cm, it is way better in providing detail compared to my new W150 Sony Digicam. Nevertheless, the pictures will still keep coming in. And now with the help of Joshua, my Photography partner in crime, he shall be contributing to both hobby blogs. YEAPPERS.
I must say that th epics that we have come up for this batch is the best so far. Almost all pics are clear and great in colour. The perspective is also very good and has a real punch to it.
Here is a Soldier looking onward while standing guard next to the Warrior IFV.
This shot provides a closer and more focus shot and a more personal angle of the last entry.
I put in the Vintage Sepia effect to give a more greater feel of the picture and the "war" effect in it.
Enjoy.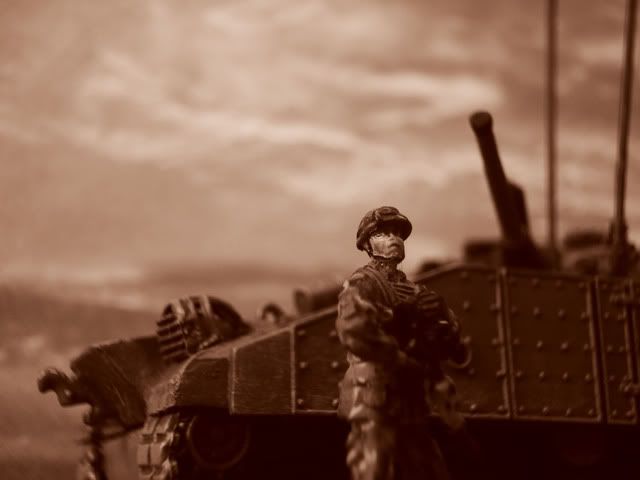 Gideona Forces in Central Africa..