A very nice Old Film Ambience Pic of the Warrior IFV and its troops.
These figures are courtesy of Joshua from Battlefield Evolution.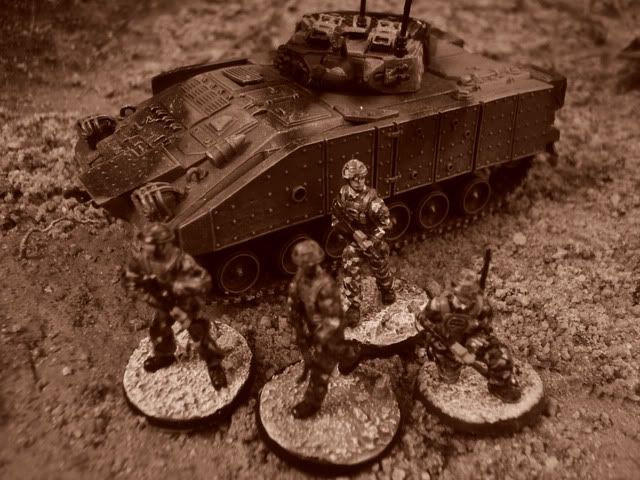 Gideona's Troopers on defense and the GDI's Warrior providing Armor support.
After reviewing the pic i took, I felt it has a good layout with good background and it looks convincing that they were on the ground and ready for a fight.
The Soldiers and the Armour Vehicle also are in good scale and proportion to each other