Hey Everyone
Thanks again for your kind comments as we share our interest in modern military models.
This time, we feature another shot of our micromachine F-16 Falcon, in its regular grey scheme (one the few micromachines to have a realistic color scheme I have to add).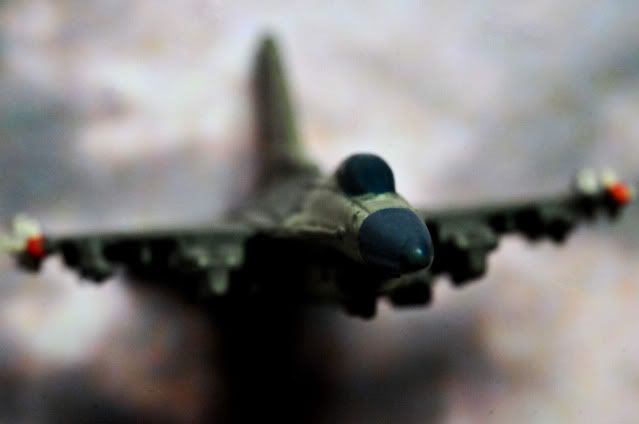 For those Battlestar Galactica fans (like myself and JQ), the F16 proved to be such a capable fighter that it was unofficially named the Viper by her pilots, after the mainstay interceptor of the science fiction series.
Interestingly, this unofficial moniker has lived on, as Lockheed Martin has led development in the F16IN "Super Viper" program, implementing 5th generation technology into the 4th generation airframe, making the F16IN the an extremely advanced 4th generation fighter. Technologies include reduced radar signatures, and even advanced radar technology (that is also exported by the US) that the company claims that no other competitor can match in the export market today. The F16IN was designed for the Indian Air Force, and it is interesting that the words 'protecting a nation's sovereignty' and 'global war on terror' appears on the company's website:
http://www.lockheedmartin.com/products/f16/f16in/index.html