With many of my models in either scale 1:72, 1:144 or 1:700, it is easy to see how big or small each model is in comparision to something else of the same scale. So as promised, here is my C5M Galaxy with an Armor Detachment around the plane.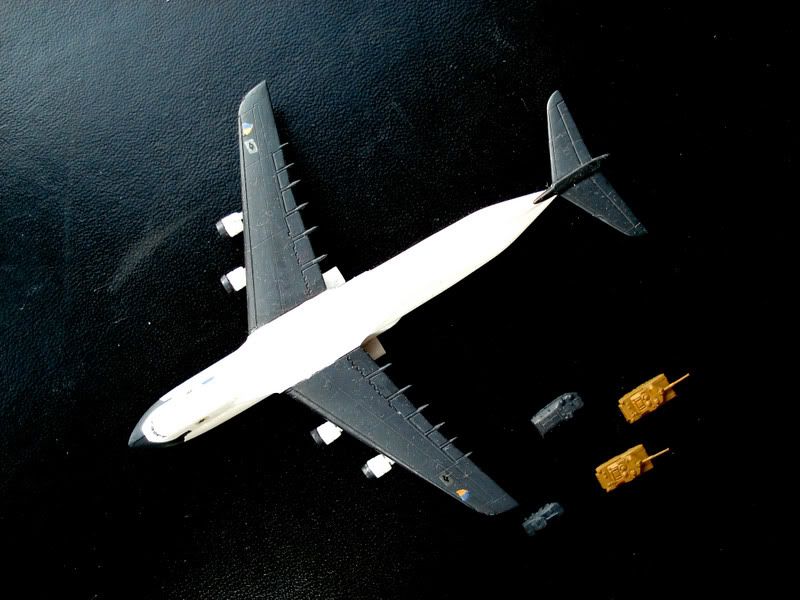 The magnitude of the size of the C5M. The M1A1s, behemoths by their own right are dwarved by the Giant C5 Galaxy.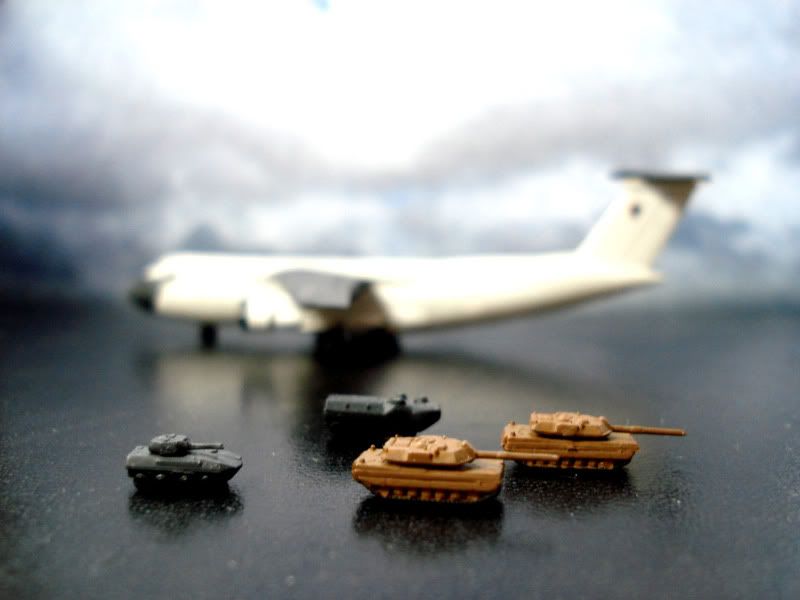 An LAV25, AAVP71 and 2 M1A1 AIM rolling down the airway int he midst of the C5.
Onto other note, its been a tiring week, and it isnt over yet. I hardly have time to fix parts of the Ticonderoga VLS Cruiser. I will get back to it on the weekend i guess. Weekdays are too packed at the moment. Progress very slow for the time being, will speed up soon if my weekends are ok.
JQ Out.