Its backt o he Ticonderoga VLS Cruiser1
By far, i feel the blend of colour between the scenery and the backpart of the ship, make this pic one of my best pic of the Cruiser even though it doesnt show the full ship. The sun setting colour tone of the sky with the grey hue of the ship on the dark blue sea makes it look so great. At the same time, with the helo on the flight deck and the macro focus on it makes it look perfect for me.
Hope you like it...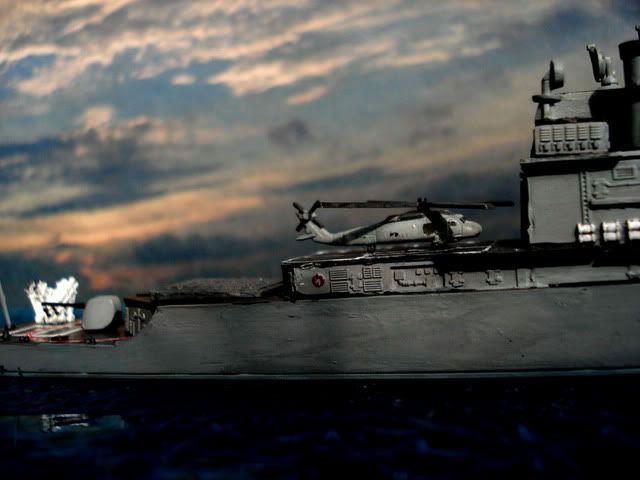 On a side note, it will be a while before i embark on the next military project, at the same time, after being inspired to do more models rather than make collectibles, i might be planning to do one or two 1/144 scale aircrafts and 1/72 armor. Thinking on how to find the CITV part to convert my M1A1 HA tank to an M1A2. If i can do that and make it well. I will have a total of 3 M1A2 tanks. 2 collectibles and 1 model. Might wanna go into constructing 1/144 scale f35, f22, f18a nd f15 variants. If dragon has tht to offer. In any case, i will stills tick to my projects for this year and also plan my budget to get those diorama i have been eyeing.
Till the next pic. See ya