Back with yet another picture of my DSS Lake. Still cant remove the fact hat i really like my model warship and how far i have come with regards to military modelling. This is a closeup on the Cruiser to see the painting spread . Enjoy.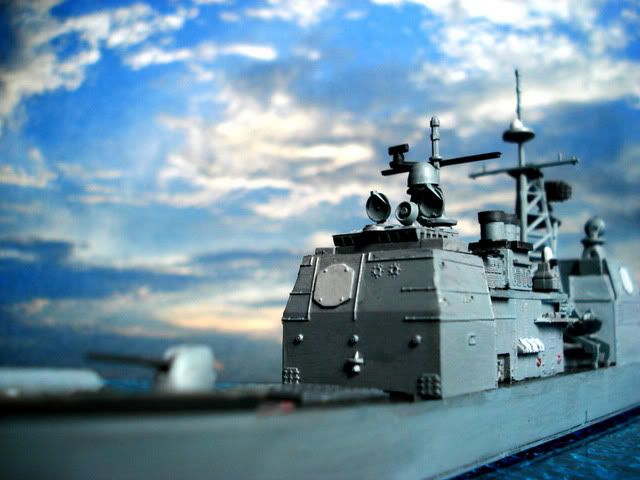 My Inspiration to make more and more.
Not into photoetched details as i still wanna be able to caress my models with a certain amount of force tht wont cause it to wreck easily. Thus, the more details you put in, th emore fragile it gets. But i guess at the ssame time, whatever the kit has to offer, i will add it on.\
In any case, all modelling stuff are put at a halt now as mywork schedule is piling up and i need to catch up on stuff. Tune in to the next DSS Lake feature and there will be a whole new featured picture soon.
Till then, check out my pics on the site i mentioned on the last entry and other great modelships.
See ya soon