This is a follow-up to last week entry of the Infantry Squad. Upon detection of suspected enemy threat.. The troopers are on all round defense. A machine gunner with an M60 Machine gun is backed up with a trooper to go to the front to prepare a defense perimeter as the other troopers in the squad are on alert.
I hardly ever feature my micromachine infantry.. so i hope u appreciate this pic for what it is. It has less of a one colour hue compared to the last entry's pic.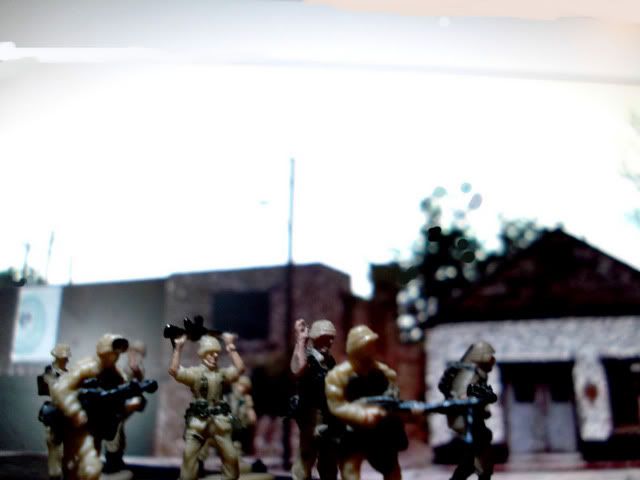 I like the Shadow tht covers the Commander's face to give it an aspect of the Leader and a sense of anonimity in the troopers.
Model Kit update, I have been busy getting myself set into life overseas, i have taken a break for a while.. Will get to it in the weekend...
Till then.. CHEERS ALL!!