Its another Big E shot on the horizon.
Did you know that the USS Enterprise is the first nuclear power carrier which bears the name which is not linked to any person or iconic figure.
Being the first nuclear powered carrier in the US Navy, it will also be the first to be decommissioned by the US Navy.
Carrying 70 aircrafts on normal deployment, the Big E has the ability to store a maximum of 90 aircrafts. The carrier is laden with mid range anti air weapon system like the Phalanx and Sea Sparrows, its air wing is the mainstay for its defense and offense. Not only does its airwing cover the defense perimeter of its own ship but also the entire fleet.
The carrier is capable of many sorts of missions. From anti submarine to deep strike air assault, the Big E has the capabilities of what a super-carrier ought to have.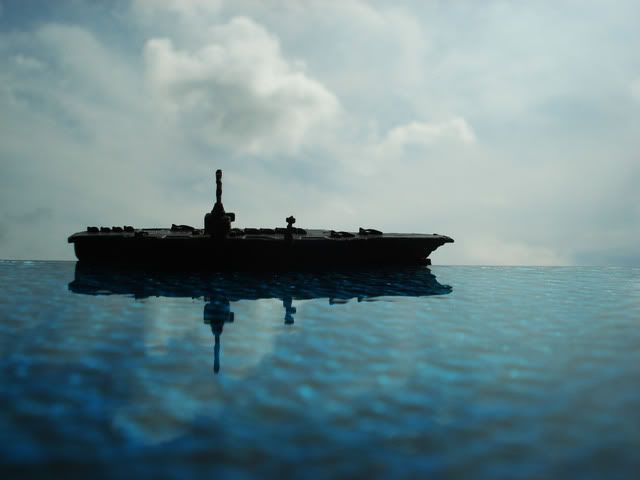 On another note, have been playing World in Conflict, and i was telling josh about how awesome it is. For all those out there who have had their hands on it, im sure u can testify to the fact that this RTS is a winner in many levels and its online platform is very user friendly and awesome to play with. First Sergeant Right now.. working onwards!! WOohoo.
As for model kit construction, still grinding SLOWLY at my next Ticonderoga class VLS Cruiser. Its the case of the usual "too many work, too little time" scenario which has dampen my productivity in getting the ship constructed in double time :P