Hey Everyone!
For today we have a feature on JQ's 'modified' Humvee micromachine. I guess it is quite noticeable many of our models (especially the recent posts) are all from the US..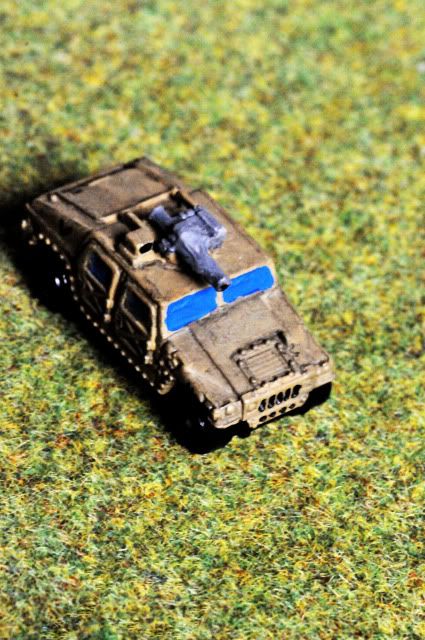 I don't know if you'll find this piece of trivia interesting, Lamborghini, the famed makers of classics like the Countach, Diablo and Murciélago, actually made the Cheetah: a competitor with the Humvee for the US Army's search of a dedicated military transport vehicle. Considering the jeeps and mutts of the past, the Humvee provided a much increased level of protection for its crews, and yet it was found short of armor when it went against insurgents in Iraq.
Well, isn't it true that 'victors write history'? Looking at the present situation, we commonly believe that the Nazis were evil (I don't deny that, but I just question the wide generalization), the US did the world good through foreign intervention, Sadaam was an evil ruler ought to be removed etc. History is not as fixed as it seems, and can prove to be fluid under the influence of dominant parties. This happens in religion too, when marginalized groups get exaggerated beyond their beliefs, that they strike us as heretics. The West has a stronger hold on the media than other regions, and especially in the US...the news corporations are indeed very powerful.
On a model collecting perspective, maybe that's why there are much more US models out there than other nations...