The Merkava variant 2. Undoubtedly the biggest tank I have seen so far. A giant even among it brother MBTs. It has similar characteristics in terms of arnament and range and speed as its western counterparts. With a 120mm Cannon, a range of 500km and a 54kmh speed, it packs a formidable punch.
Here is a pic of two Merkavas patrolling around an airport.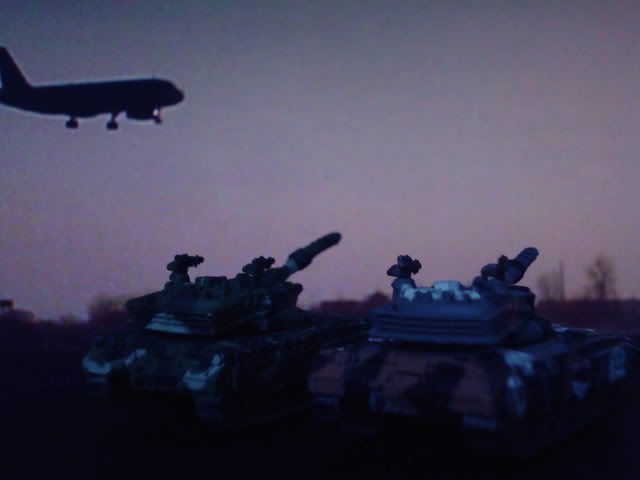 Nothing much on my progress of Military Models. Still thinking of what paintbrush to get. Perhaps I might research on stores in KL that provide airbrushes and modelling equipments..
Other than tht, there is nothing much. Still looking on what to buy from GHQ and will consolidate with my frens.
Cheerios