So here is another pic in continuation of last week. The Sideview of two Merkavas II guarding the airport as the sun begins to set.
The collectible is not awesomely done but i hope the background and the shading makes up for it. Enjoy. :D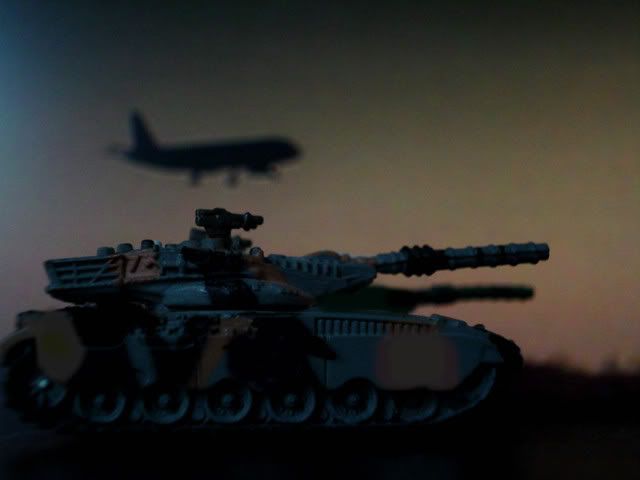 Other News: Still trying to convince Josh to Buy GHQ... and i hav eyet to do anything from what i last said.... Been busy wif SIMCITY 4 and making my military bases in the cities i have build... Been playing too much of it.. HEHE. it will be a while before i get back on the Modern Military hobby Train of thought..
Cheerios!! :D