Continuing with the Challenger 2 MBT. So far, 400 plus have been built for the Great Britain's Defenses. At the same time, it has been exported to Oman, which by far, is the only importer of Challenger 2 tanks.
It has an operational range of 450km, possesses a nuclear, biological and chemical protection system in the turret bustle and is one of the most heaviest armoured main battle tank in the world. Gosh I so love being a nerd. :D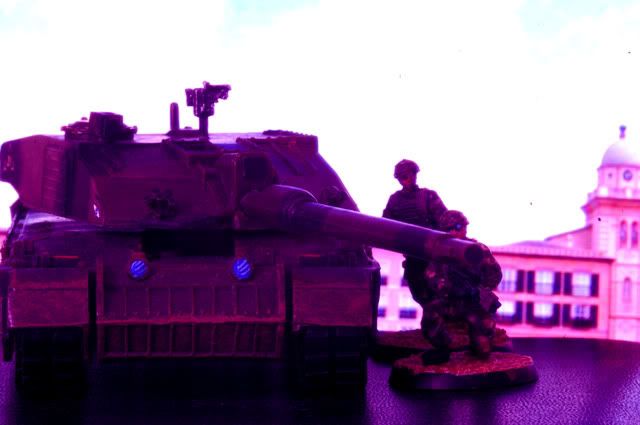 Challenger 2 tank with GDI Troopers on the roll.
As for now, i am just contemplating on how to organise my various pending projects such that i am able to handle them and do it. Thinking of doing airbrushing too but it gets a lil tough on my finances and airbrushing overseas in KL would be pretty hard for myself..
Gotta plan this right.. But now.. just gonna carry on enjoying the hols.. :D
Cheerios